[YouTube]pfKgiYF85F8[/YouTube]  
[YouTube]itnsFh0Wi-s[/YouTube]  
Yiğit and Deniz had an innocent love story when they were children; but Yiğit needed to move abroad because of his father's work when he was 8 and the couple couldn't meet again. 15 years later, Yiğit returns to Turkey and he becomes a very handsome and successful man; but things aren't the same for Deniz. Yiğit wants to find his childhood love Deniz but Deniz realizes his handsomeness and she can't face with Yiğit. And she wants her beautiful best friend Irem to introduce herself as Deniz and meet with Yiğit and the story begins.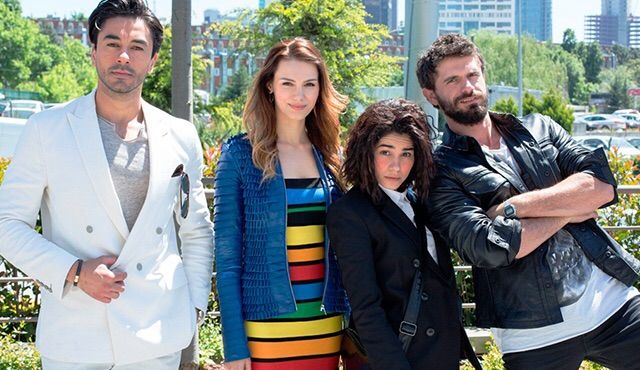 Cast
Gökhan Alkan
as Yiğit Balcı
Yiğit Kirazcı
as Tuna Ertürk
Gonca Sarıyıldız
as İrem Gündoğan
Zeynep Tuğçe Bayat
as Buket
Zeynep Çamcı
as Deniz Yılmaz                                
Is anyone watching this show?
After the end of iliski durumu kariskik, I am happy to have found a female lead character that is funny and quirky. It is a Korean remake as well. The story is based on Deniz and her childhood friend Yigit, Deniz as a young girl was a heroine for Yigit, he was overweight and traumatised following his mother's death. Deniz defended him from bullies and was a source of comfort. Yigit moves to USA and 15 years later contacts Deniz to set up a meeting. Deniz has changed, she is no longer pretty and is hapless without a career. She arranges to meet Yigit in a park and he walks past her, she then decides that she wants Yigit to remember her as the young Deniz and hides her identity. The actress Zeynep Camci brings the character to life and male lead is growing on me.